NOVALLIANCE IS A WIDE GROUP…
WITH A HUMAN DIMENSION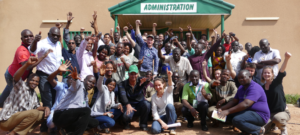 Novalliance is a relatively new Group which has for main activity breeding, production and distribution of vegetable and floral seeds for tropical areas. 
Over the course of its development, its strength is to have always been able to preserve the proximity and independence of a family business built on strong values, which are shared by all of its employees: ambition and conquest, curiosity and innovation and the respect of others.
Composed of 45 companies, the Novalliance group has 688 collaborators spread in more than 30 countries, and it has a conbinated turnover of 53 M€ in 2022. Diversity and complementarity are the main characteristics of these companies. They also act in several different kind of activities and know how to share their skills.
GEOGRAPHIC DISTRIBUTION OF THE EMPLOYEES
688 employees worldwide*
Novalliance gather more than 688 collaborators in 30 countries over the world.*
*2022 figures